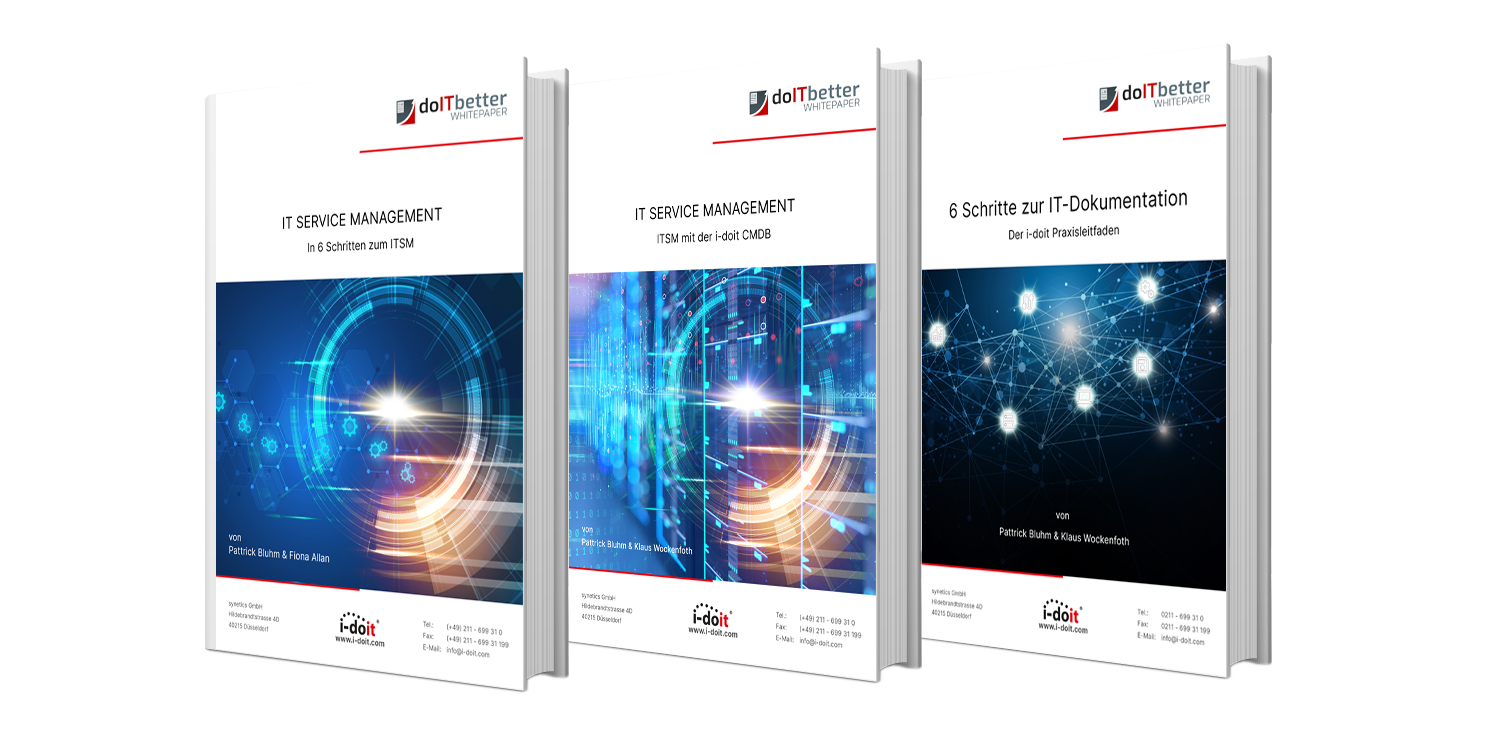 The doITbetter Whitepaper
With our whitepapers we provide you with comprehensive expert knowledge on all aspects of IT documentation.
Expert knowledge in a nutshell
Success is based on knowledge. And we want your CMDB project to be a success. That's why we make our knowledge available to you in our numerous whitepapers. In these whitepapers, you will find many helpful tips and information that can help you on your way to creating comprehensive IT documentation.
Are you missing a topic? Or do you have any suggestions or constructive criticism for us? Then we look forward to hearing from you.
i-doit & the Infopulse Standards Compliance Manager
Asset management and compliance are the cornerstones for the documentation and control of IT resources. These disciplines are often strictly separated from each other. Yet combining them reduces effort and offers significant added value. The solution is the combination of the i-doit CMDB and the Compliance Manager SCM.
Download now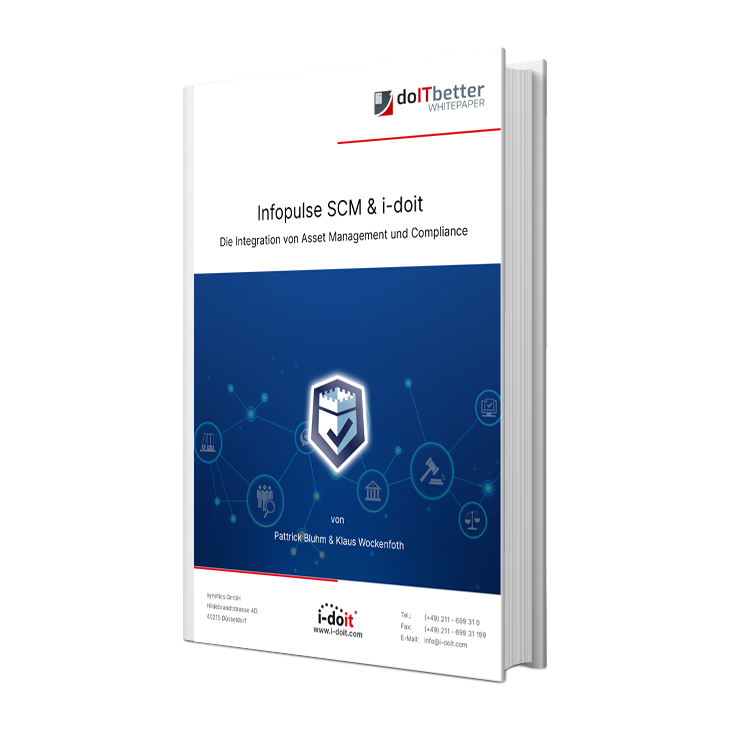 The Configuration Management Plan
Before you start with your IT documentation, you should plan carefully. Every minute you invest in this phase will be recovered several times over during the project. But what is the best way to proceed? And why is careful planning important? Find out in this whitepaper.
Download now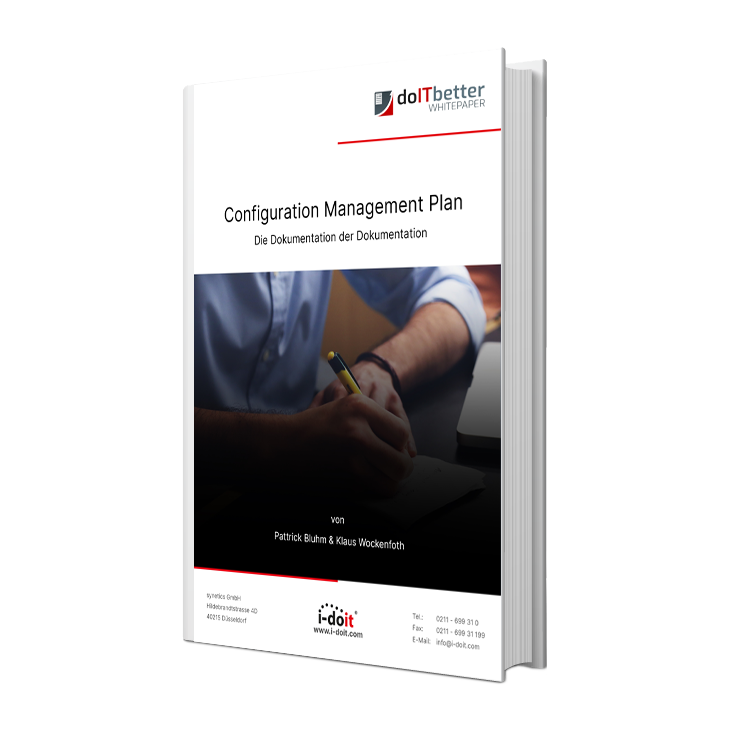 6 Steps to IT Documentation
This compact guide accompanies your start with IT documentation. In clearly structured sections, you will find compact expert knowledge that will guide you competently and comprehensively through your IT documentation project. With the individual, logically sequenced steps, you will never lose your bearings on your project.
Download now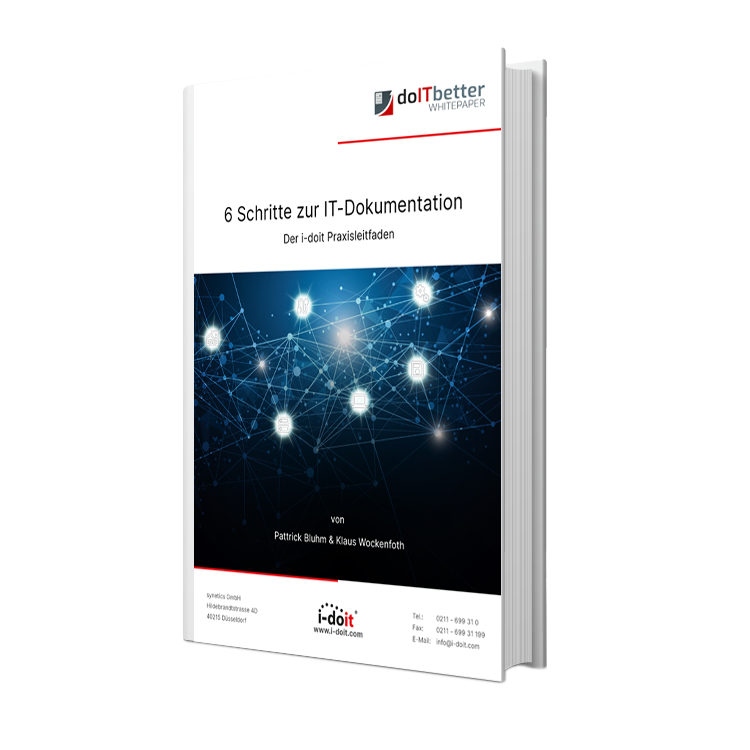 How to build a functioning CMDB
The implementation of a CMDB can fail if the project is not treated as a project. The fatal conclusion: it is impossible to build a CMDB. In this whitepaper, we dispel this myth. In a clear and entertaining way, you will get valuable tips about how to build a functioning CMDB in your company.
Download now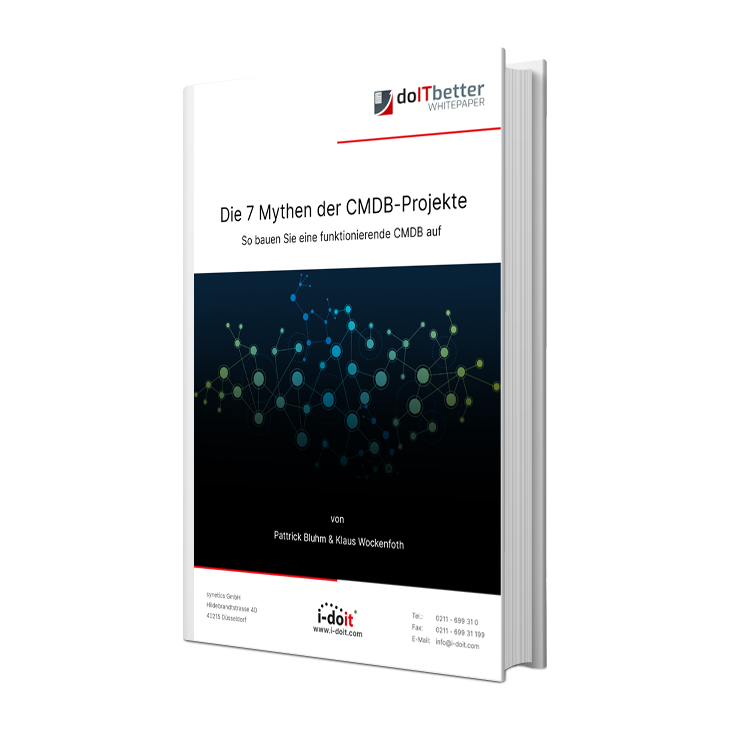 An introduction to the world of IT Service Management
You've heard of ITSM, but don't know what it actually means? Then this whitepaper is exactly what you need. In this first of three parts in the ITSM series, we'll show you what ITSM is all about and demonstrate the benefits it brings. You'll learn the prerequisites for introducing IT Service Management and which steps are necessary.
Download now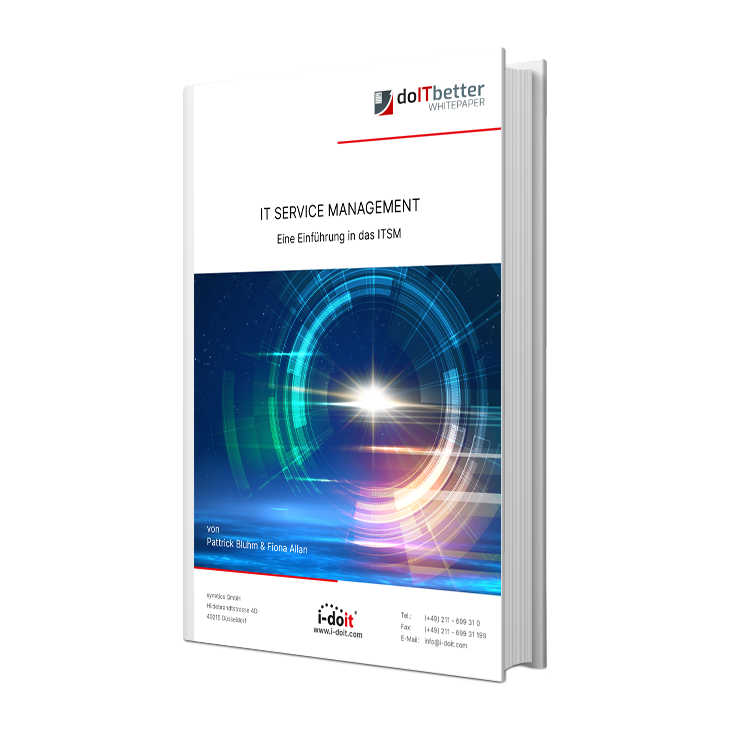 6 Steps to Introducing IT Service Management
IT Service Management is to be introduced in your company. You don't know yet how to approach the project and what is needed for it? Then this whitepaper will give you the most important hints and tips. In this second part of our ITSM series, we explain how to get through the project and select the right solutions.
Download now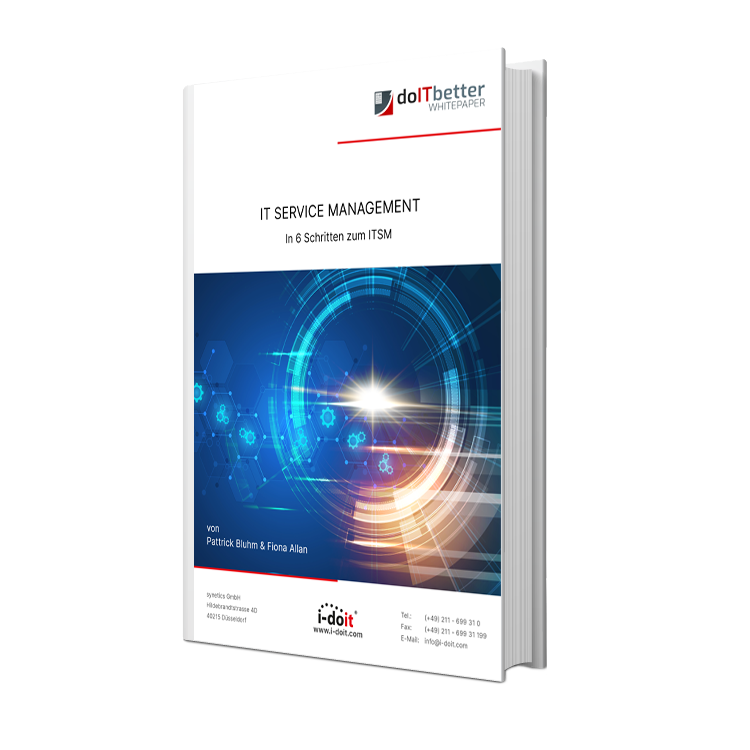 IT Service Management with i-doit CMDB
You have already dealt with the topic of ITSM. You may already have monitoring or a service desk in place as a stand-alone solution. And now you want to move on to a complete ITSM solution? We'll show you how this is possible with i-doit CMDB, what you need to get there and which solutions can help you succeed.
Download now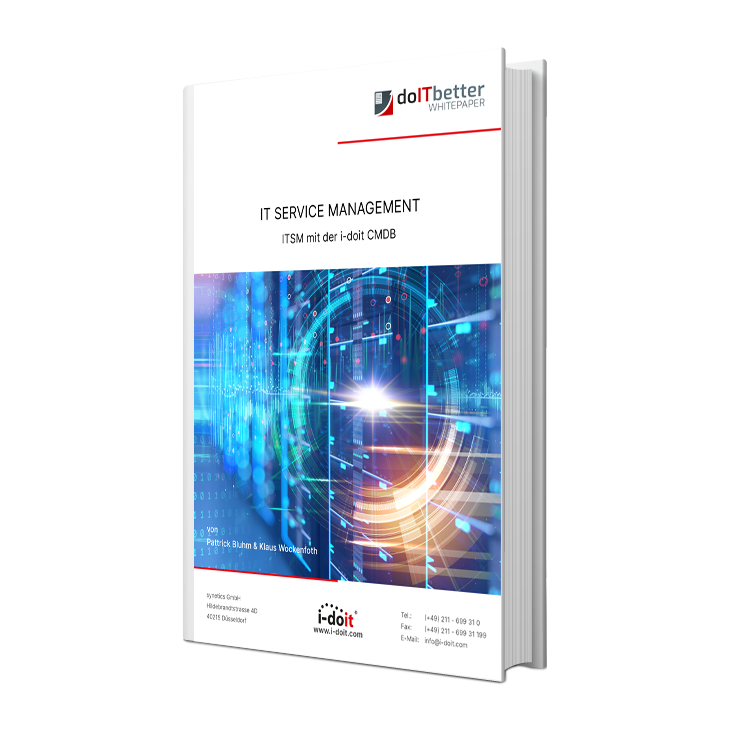 Are you missing something?
We are constantly working to extend our range of whitepapers. Should you still miss an important topic, please let us know. Suggestions are welcome at any time. We are looking forward to your message.