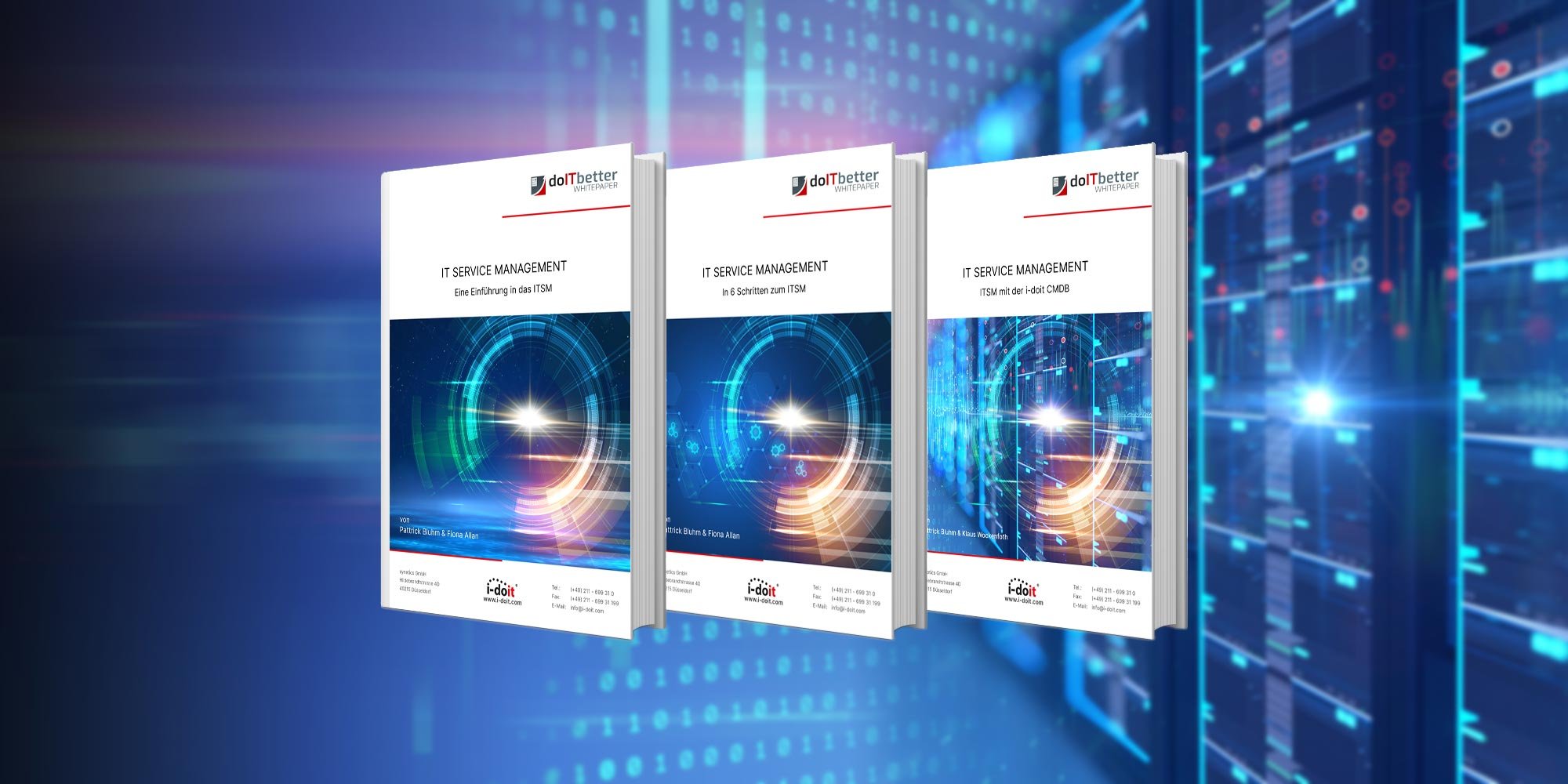 The doITbetter
Whitepaper
Everything about the topic of "IT documentation" and many helpful tips and information for your journey to a comprehensive IT documentation can be found in our numerous white papers.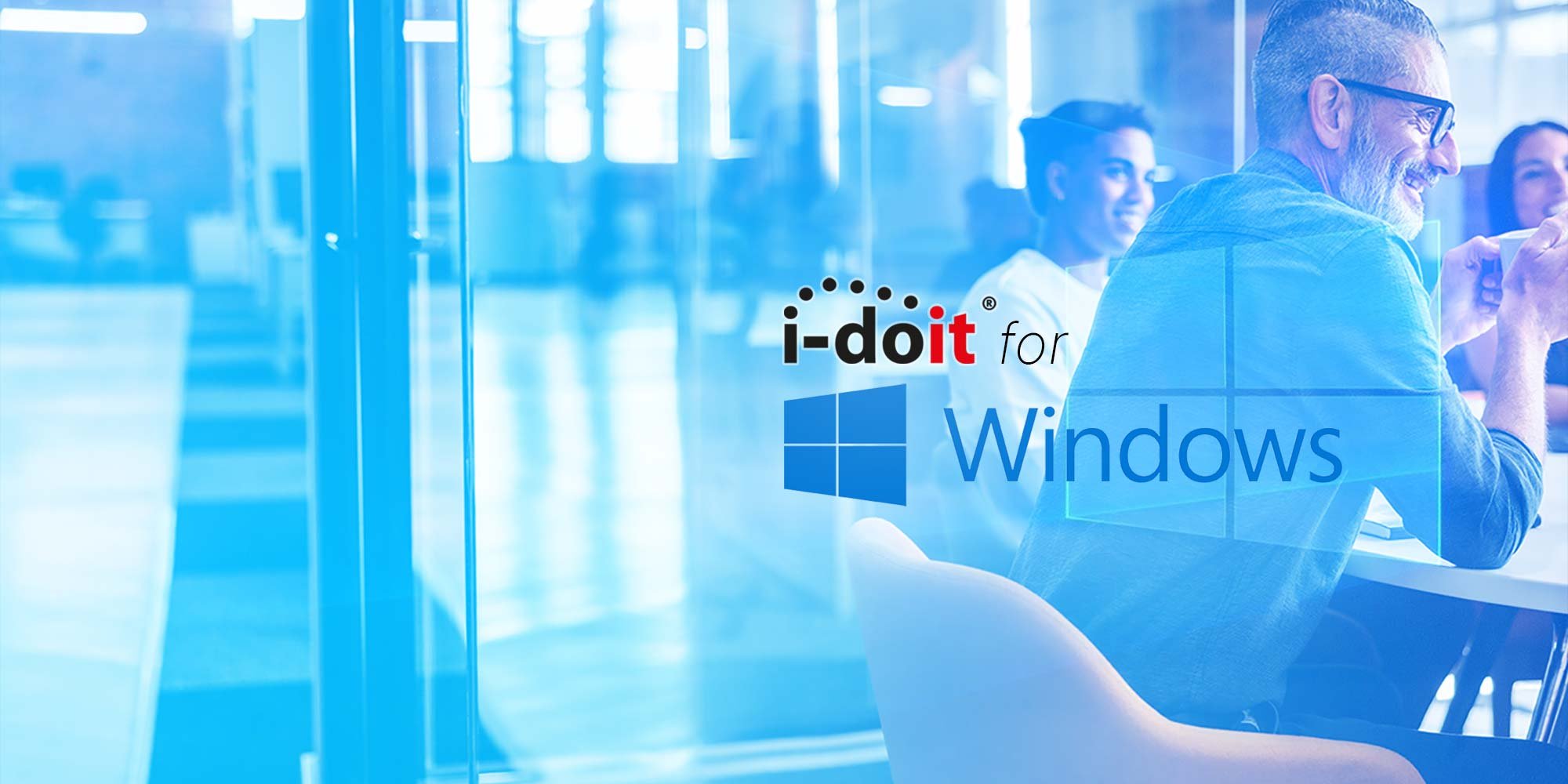 The i-doit
Windows Installer
With the new Windows installer, you can install i-doit pro and all necessary components on your Windows server with just one click in a few minutes.
JDisc & i-doit
The perfect match
Wouldn't it be great if your IT documentation could almost keep itself up to date? The combination of i-doit pro and JDisc makes it possible.
Focus topic
Information security management with i-doit pro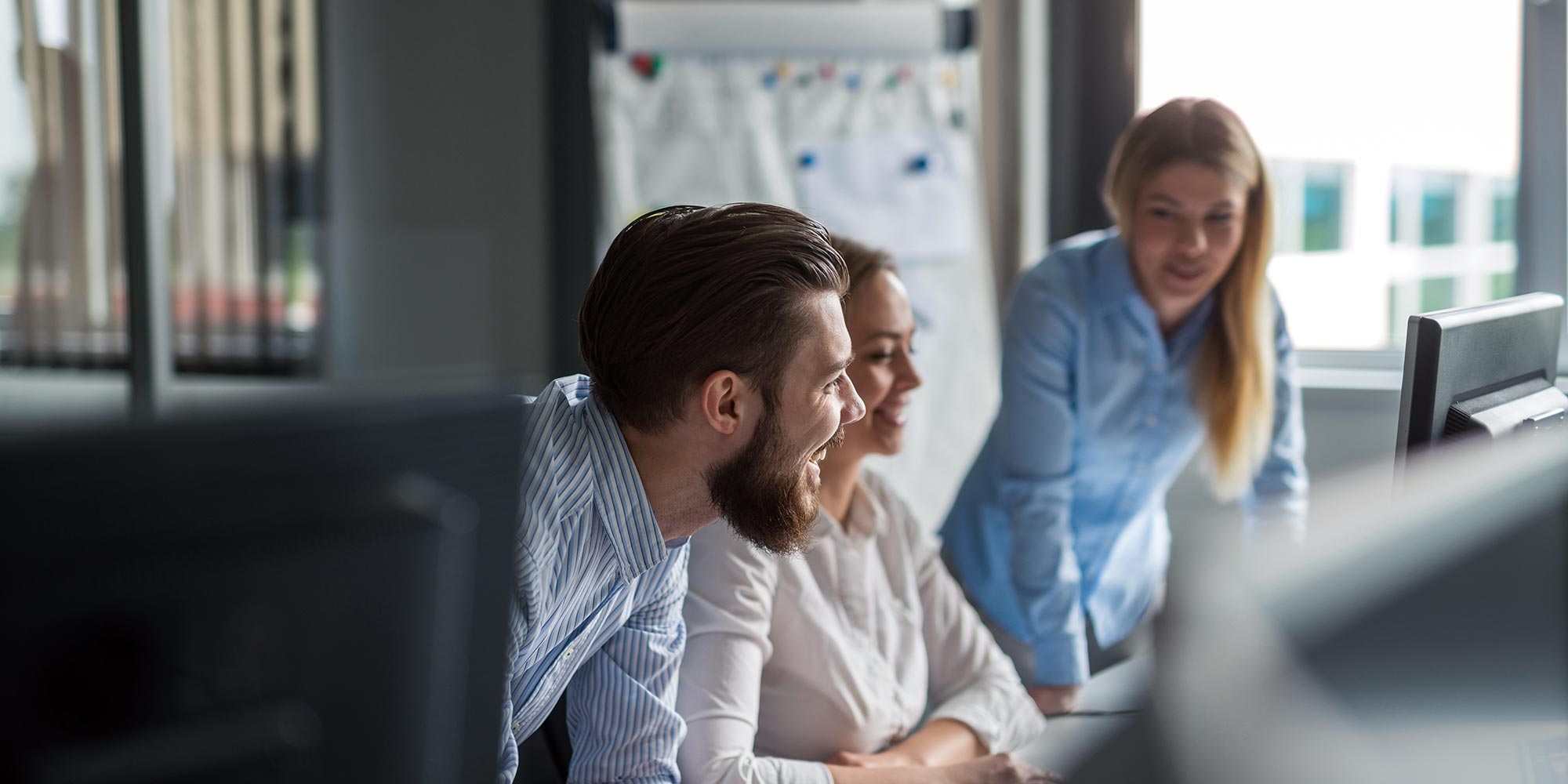 ISO27001 Certification with i-doit pro
Prepare for certification thoroughly. With i-doit pro and its available add-ons, you get a complete ISMS suite for the highest demands that can be variably adapted to new requirements.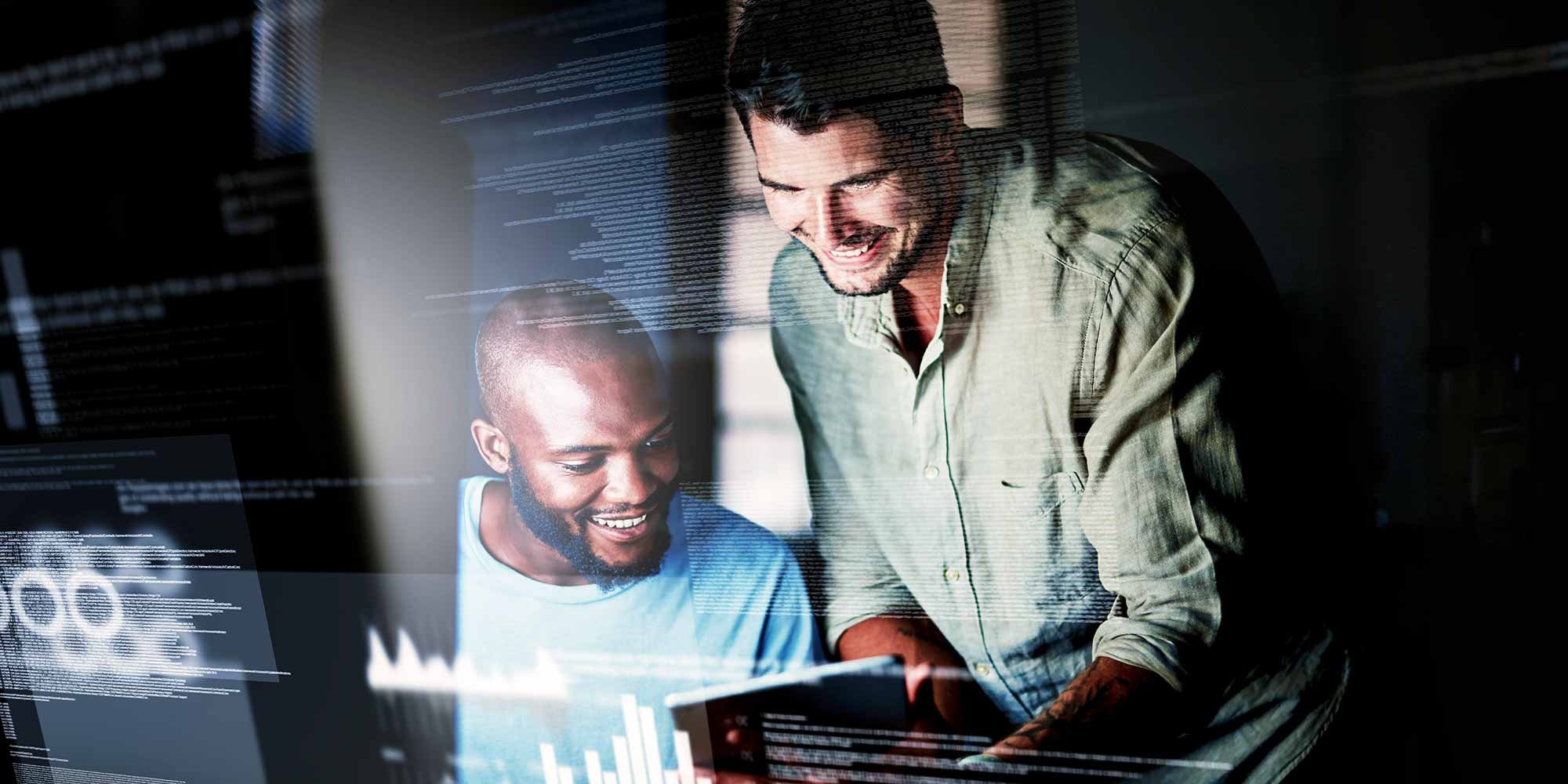 Establish IT security systematically
The ISO 27001 standard describes the requirements for an information security management system (ISMS). But what is an ISMS? And why do most companies need it?
Your company is truly unique!
You manage individual structures and processes. And you have your own IT documentation requirements. So why should you choose an "off-the-shelf" solution?
i-doit pro supports your uniqueness through its flexibility. You adapt the system to your processes, not the other way around. And this in all companies up to international corporations.
Get to know i-doit pro
The IT documentation
The knowledge of your IT stored centrally.
With i-doit pro you combine the knowledge of your IT in one central place. Information is available with just a few clicks.
You can immediately see where a device is located and who is responsible for it. Important documents are available with one click. The time-consuming search for important information is a thing of the past.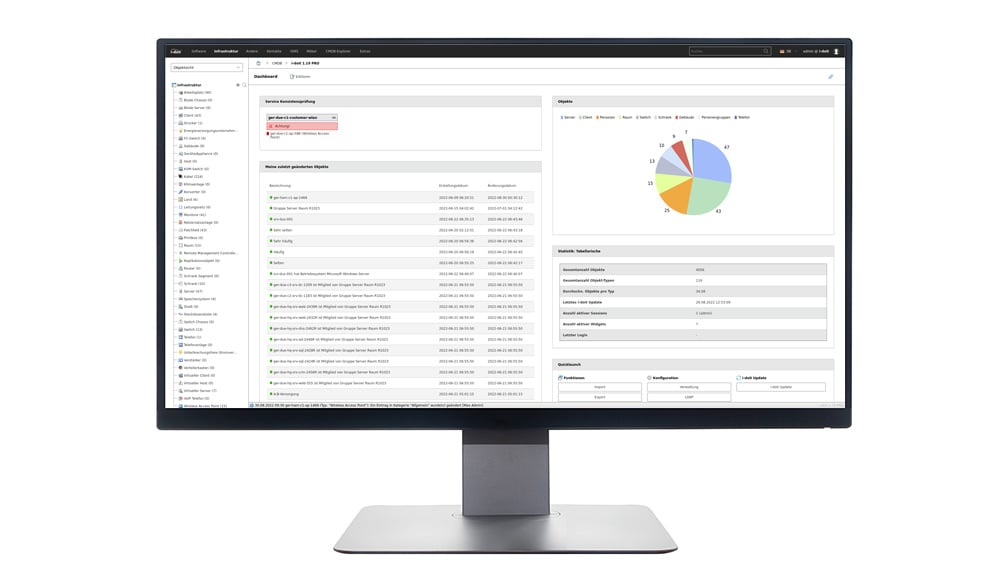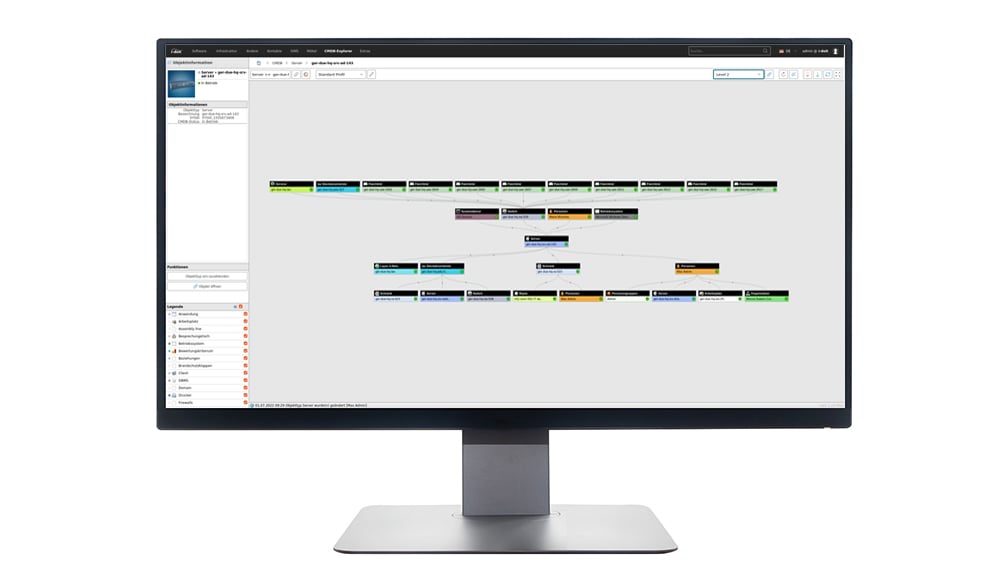 The CMDB
The basis for your IT service management
i-doit is the central hub for all information. You can connect other systems to the CMDB via integrated interfaces. Data from monitoring, discovery and help desk flow together and turn into valuable knowledge about your company.
With i-doit pro, you optimize and automate your business processes. You achieve efficient digital processes with IT Service Management (ITSM).
The Add-ons
The flexible IT management solution
i-doit pro adapts to your specific requirements. All functions are available to you right from the start. Without wasting time, you start your documentation project immediately. The available add-ons expand your IT documentation.
With the add-ons, i-doit becomes your individual solution. You add the functionalities you need. The dependency on "off-the-shelf" systems is eliminated.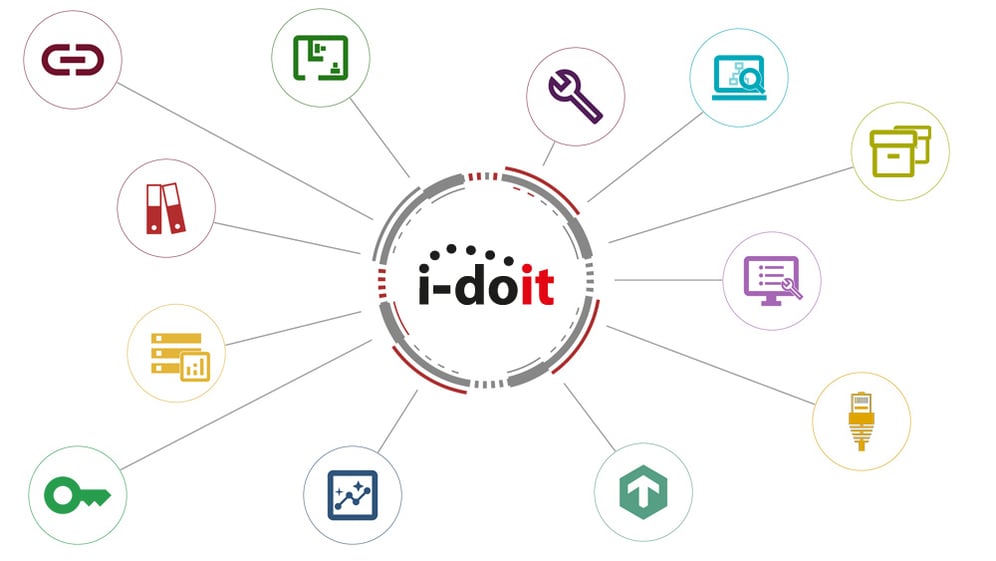 Professional support by our i-doit partners
i-doit partner are specific companies we cooperate with. Not only do they have extensive project experience, but they also have in-depth knowledge of the i-doit software and a solid basic knowledge in the field of IT documentation. Our partners implement your i-doit project and support you in case of questions and issues. They develop new functionalities – also for your particular use cases.