JDisc & i-doit pro
Discover(y of) a new way of asset management.
Gathering data for the CMDB can be a time-consuming process. Use Network Discovery to collect data much faster and on a regular basis. This gives you time and resources for the important things.
JDisc
is a discovery solution for all infrastructures. Due to the agentless design, even complex heterogeneous networks can be captured. Different operating systems, protocols or devices are no longer a problem. Even common virtualisation and clustering solutions are reliably detected.
i-doit pro
is a CMDB solution that allows you to capture all IT and non-IT assets – to any level of accuracy. You combine technical and administrative information directly in the assets. Import data straight from JDisc into the CMDB via an integrated interface. Your IT documentation always remains up-to-date.
Are you still typing?
You want to set up your CMDB quickly and cost-effectively. And you want to keep it up to date.
You can record all your assets by hand. But how much time do you need to collect and document all the information? How long does it take you to type in serial numbers and model names? Your time is too valuable to waste typing. Did you know that all the information you need is already on your network?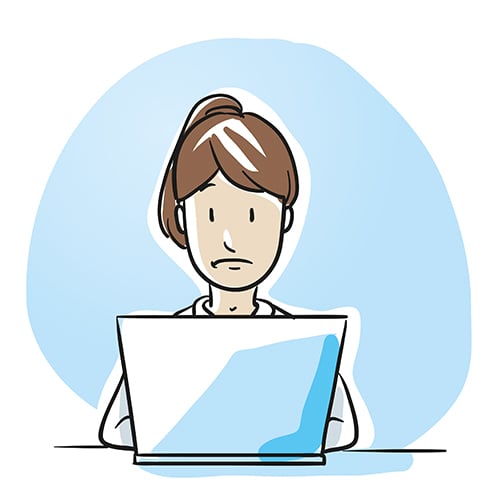 Stop typing and start discovering
Wouldn't it be wonderful if your IT documentation would update almost by itself? How much time would you save if you could document all devices in your CMDB with a few mouse clicks?
JDisc makes it possible. The software scans your network and captures all devices it finds. You decide which data goes into your CMDB. This way you not only save a lot of time, but also keep your documentation up to date at any time.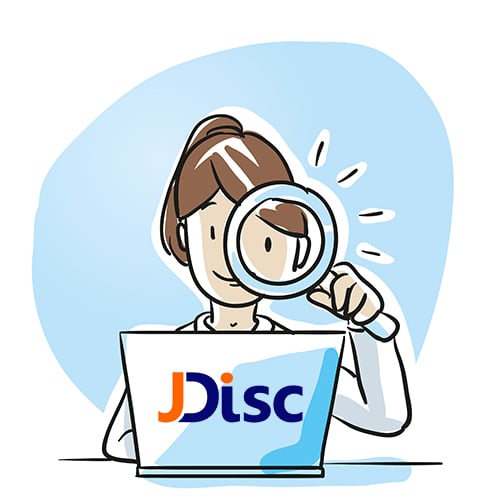 Never search for documents again
You know that: An important device is broken and needs to be repaired. And the endless search begins. When was the device purchased? Where is the maintenance contract?
With i-doit this is a thing of the past. Because the invoice and the maintenance contract are simply stored in your CMDB. Directly together with the asset in question. So you can always find exactly what you need.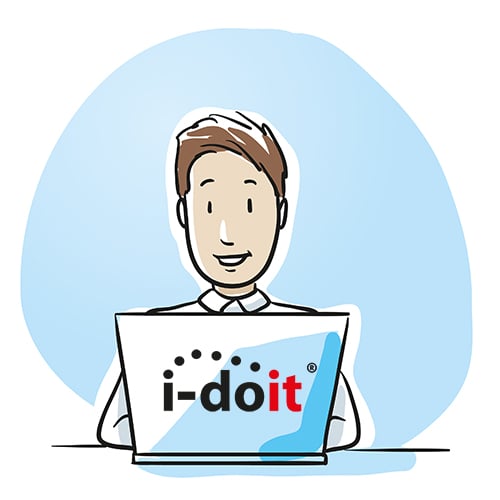 Enjoy the combined power of Discovery and CMDB
JDisc not only helps you to build your IT documentation. With this tool you can also keep it up to date. Once you have the data in the CMDB, you can relate them to each other.
You can see at a glance where a device is located and who is taking care of it. And if it fails, you can immediately find alternatives. Invoices and contracts become a natural part of your documentation. Your accounting department will love you!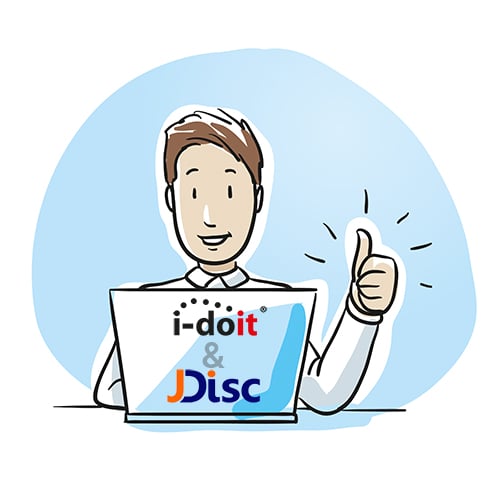 small
1,000 i-doit objects *
+
1,000 JDisc credits **
medium
5,000 i-doit objects *
+
5,000 JDisc credits **
large
10,000 i-doit objects *
+
10,000 JDisc credits **
If you need more than 10,000 objects, please don't hesitate to send us a message at sales@i-doit.com.
* An i-doit object corresponds to an asset or configuration item (CI), e.g. a server, a router or a client PC. An operating system or an office application, a contract or a licence are also considered objects in i-doit.
** JDisc Credits provide information on how many devices can be recorded. JDisc distinguishes between four different categories: UNIX computers (20 credits), Linux computers (12 credits), Windows computers (6 credits) and other devices (4 credits). Example: If two MS Windows clients are scanned for the first time, (2 x 6) 12 credits are calculated as "used".
Try i-doit pro
With i-doit pro, you not only build a central IT documentation.
You are also introducing a powerful tool that will save you time and money.
And i-doit pro can do much more.

IT documentation
Document every asset of your company.

CMDB
Relate all assets in an ITIL-compliant CMDB.

ISMS
Build a complete ISMS according to ISO 27001.

ITSM
The basis for your business and IT processes and the setup of an ITSM.