i-doit at the ERWIN HYMER GROUP SE
Faster processing of customer enquiries at ERWIN HYMER GROUP SE through central data integration with i-doit
HYMER: Quality, comfort and cult since 1957
HYMER is probably a household name to anyone who has ever spent a holiday on a campsite. The company stands for "boundless freedom" and launched its first motorhome, the "Caravano", in 1961. The rest is camping history.
ERWIN HYMER GROUP SE: 20 brands under one roof
However, a lot has happened since then: The ERWIN HYMER GROUP SE is now not only part of Thor Industries and thus the largest group for leisure vehicles, but has also grown strongly itself. Today, the company unites many manufacturers of motorhomes and caravans, accessory specialists, as well as rental and financing services under one roof and has grown to over 31,000 employees and a total turnover of $7.865 billion.
In addition to the motorhome and caravan brands Buccaneer, Dethleffs, LMC and several others, the ERWIN HYMER GROUP SE now also includes the motorhome rental companies Crossrent, McRent and rent easy, the chassis specialist Goldschmitt, the accessories specialist Movera and the travel portal freeontour.
Company: Erwin Hymer Group SE
Industry: Motorhome, Caravan
Employees: approx. 8.800
Vehicles: 65.000
Total turnover: 2.7 billion EUR
Service quality despite data silos
Customer satisfaction is the top priority for the ERWIN HYMER GROUP SE. It is not for nothing that HYMER received the "Brand Champion" award for the second time in a row in a reader survey conducted by Reisemobil International magazine in 2020.
In order to maintain the high level of service quality at HYMER, incoming enquiries must be co-ordinated to the right places as quickly as possible so that they can be processed and answered as quickly as possible.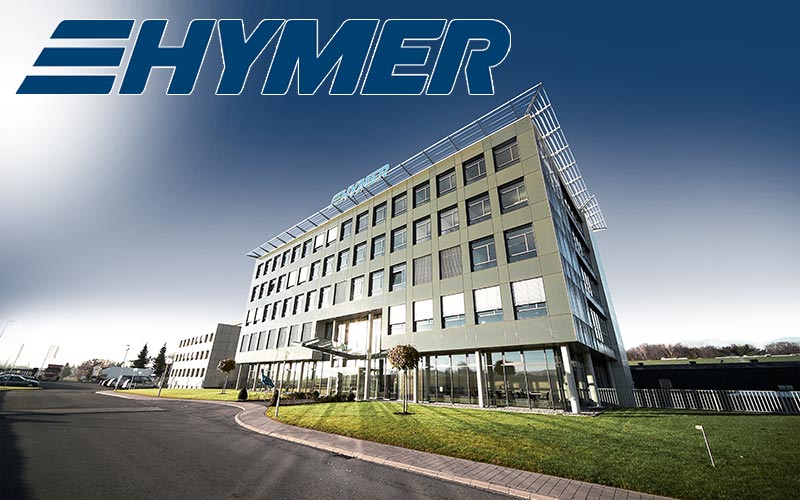 Wanted: Central data management
However, the merger to form the large ERWIN HYMER GROUP SE had not yet reached the after-sales service: The data from the individual manufacturers was scattered in their document management and ERP systems.
In order to be able to react more quickly with support, and in sales and vehicle service, there was no central service desk to provide all the relevant data. This would allow customer enquiries from all brands of the HYMER Group to be processed with the same high quality and speed.
From a lot of scattered data to a central information hub
Imagine a customer contacts HYMER with a warranty request: his motorhome is leaking and he would like to have it repaired free of charge.
First of all, the Help Desk needs some information about the customer and their vehicle: Which type of vehicle is it exactly? Has this same customer ever made such a request before? When was the last leak test carried out?
Before that, the Help Desk staff would probably have searched for customer information in the ERP, called the vehicle manufacturer and asked for information about the space plan of the motorhome.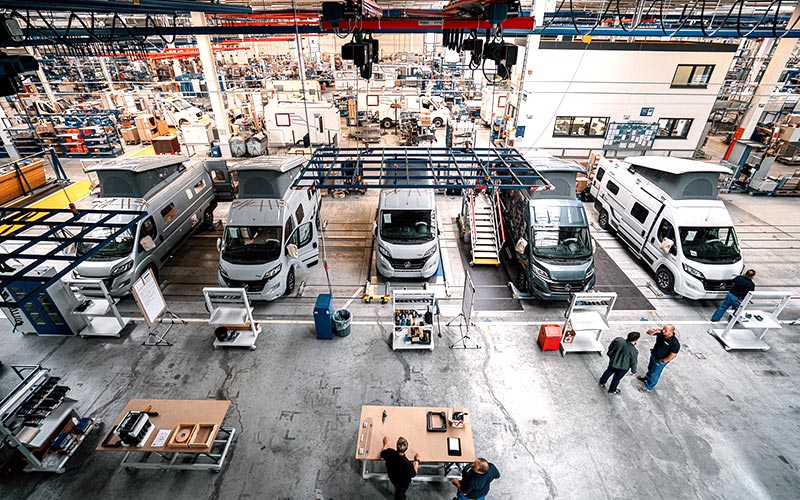 All information in one place – for a better service
With the i-doit CMDB, the Help Desk has a central platform through which all this data can be viewed. Each vehicle sold is managed as a separate object and completed with all related information. This includes vehicle data, leak tests carried out, scheduled maintenance, previous warranty claims, associated service contracts and much more.
The Help Desk is over the moon, as you can imagine: Enquiries can be answered so much more quickly and service staff no longer have to frantically search for the data – but simply have it at their fingertips, with just one click.
Not just IT information: Manage vehicle data with i-doit
Initially, the plan to implement a CMDB had nothing to do with customer service. The original intention was to use it to document locations, networks, network infrastructure, servers, virtual servers, clients, applications and IT services. The most common use of a CMDB is for IT documentation.
During the course of implementation, it became apparent that i-doit could serve as a central interface not only for the usual IT datal, but also for non-IT information such as vehicle data.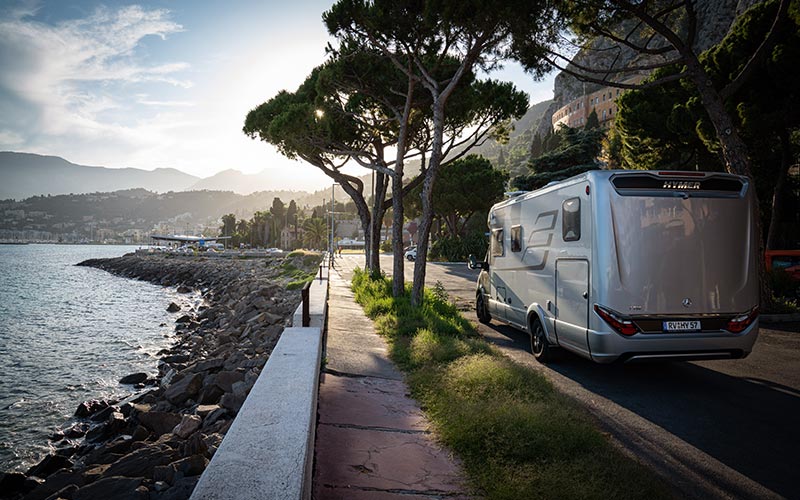 Automations = easier maintenance and uniform data
With i-doit, data is exchanged bi-directionally via the free API. The after-sales service connected to i-doit can thus link vehicles, accessories, service contracts and other assets directly with each other and query data. Various automations provide the data basis for i-doit.
Since the data from the ERP systems of different Hymer brands can be structured differently, it is first converted into a uniform CSV format. The data prepared in this way is imported into i-doit as a CSV via a configuration profile. The systems are queried every night and the current data is imported automatically. Thus, despite so many different systems, the workload and especially the configuration effort is low and a uniform and always up-to-date database can be guaranteed.
Linking data and tickets
By linking the data in i-doit with associated support tickets, responding to customer enquiries is even faster and easier. Every employee can immediately see with a ticket what the processing status is and what has already been done by colleagues.
The linking of the ticket system with i-doit also makes it possible to measure the processing time of the tickets – in this way, the ERWIN HYMER GROUP SE can analyse the processes and increase the service quality in the long term through targeted improvements.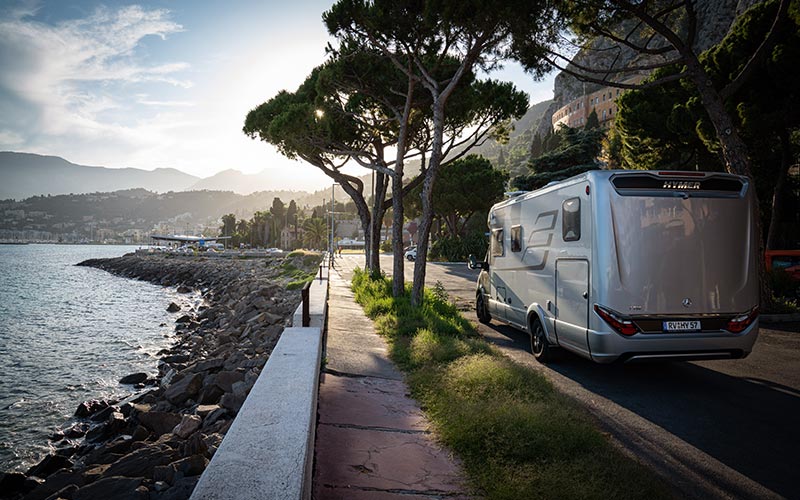 Faster processing of customer enquiries through easy data access
Back to the example of the warranty request described above because of a leaking motorhome. HYMER's service staff receive the customer's enquiry and immediately know what to do: by linking the Service Desk to the CMDB, the support ticket is directly linked to the relevant information, which is available to the staff in one place.
What type of vehicle and of which country variant is this motorhome? When was the purchase date and is the warranty still valid? What are the results of previous leak tests? All this information is just a click away.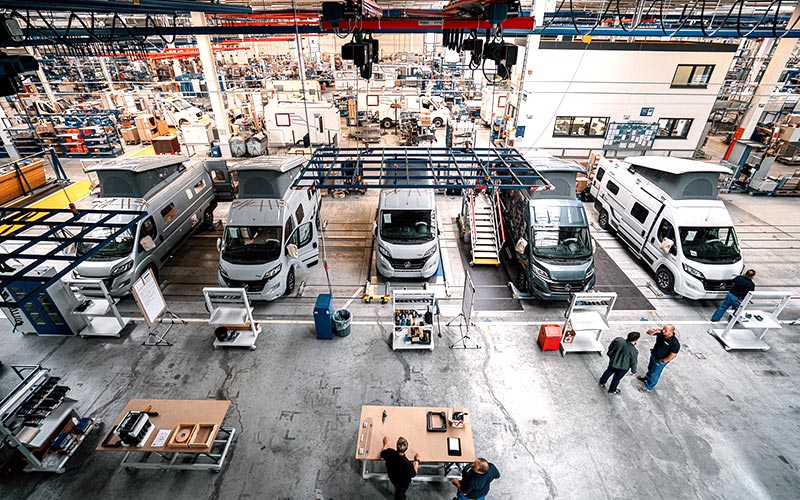 Enormous workload reduction in service and support
This way of working has made it much easier for ERWIN HYMER GROUP SE service and support staff to process customer enquiries of all kinds. Instead of having to gather information from numerous systems or from different people, the data is now available in one place – the CMDB.
This fast access to data is important for the entire after-sales service – in addition to customer support, sales and vehicle service also benefit greatly from the company-wide, easy access to information.
Single point of contact for customers
From the customer's point of view, the use of support and service is also significantly simplified: all enquiries are made in one place. No matter whether it is a Bürstner, Carado or Dethleffs vehicle. The customer does not see what is going on in the background. However, they quickly notice that the request is processed quickly and that all service employees with whom they are in contact are informed about the case.
The central provision of information and quick access to all the relevant data in After Sales thus creates tremendous added value for customers and employees of the ERWIN HYMER GROUP SE alike.